Minnesota Photographers Paul's Photography
2004 Japanese Lantern Lighting Festival
Como Park Pavilion
St. Paul MN
Story and Photographs by
Paul Udstrand
August 22, 2004
The fifth annual Japanese Lantern Lighting Festival was held last Sunday in front of the Como Park Pavilion.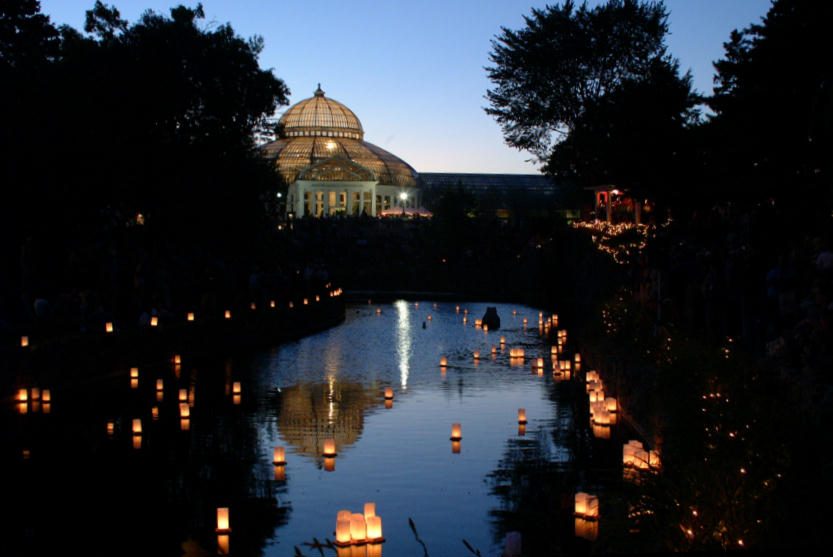 The festival is a celebration of Japanese "Obon". In accordance with the Buddhist belief, the lanterns are lit in order to guide departed ancestors home. In addition to lighting the lanterns, the dead are assisted by a variety of other rituals in involving dance and music.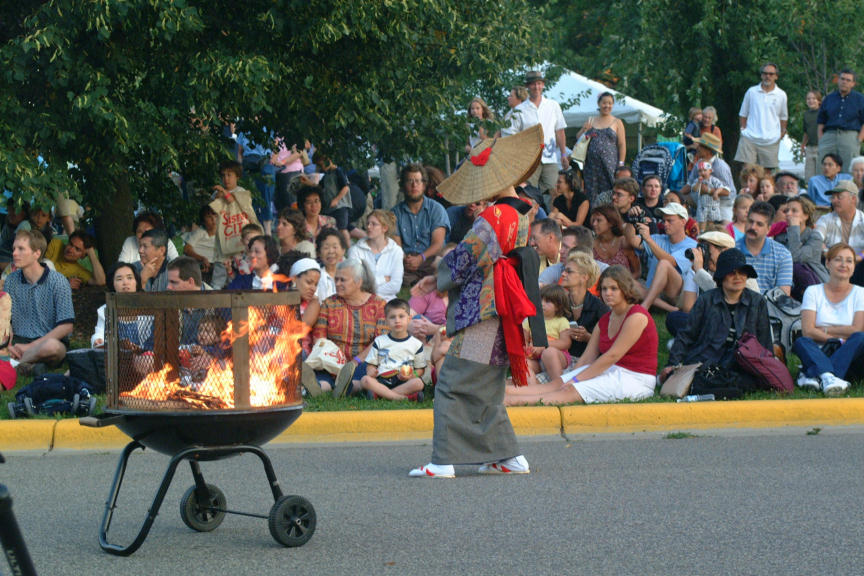 Nishimonai Bon Dance Troup performs intricate movements that have been passed down for over 700 years.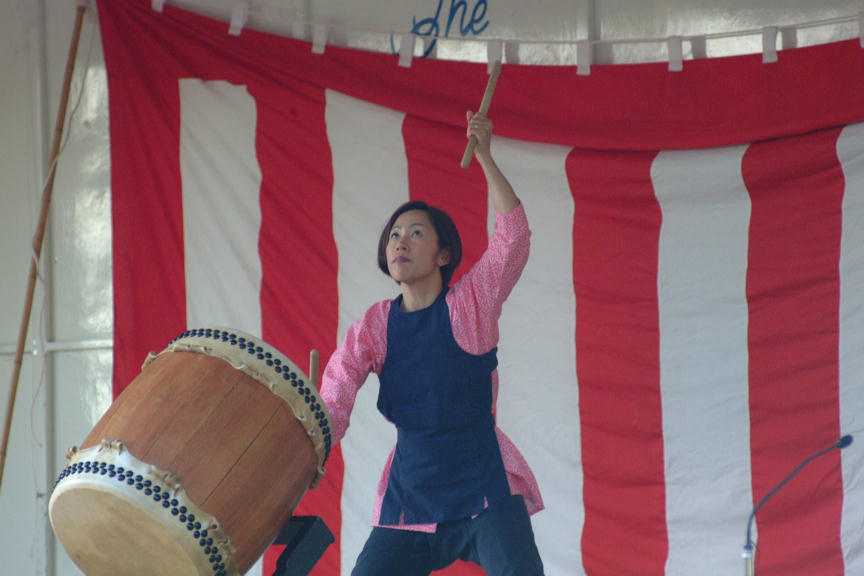 Mu Daiko, Taiko Drummer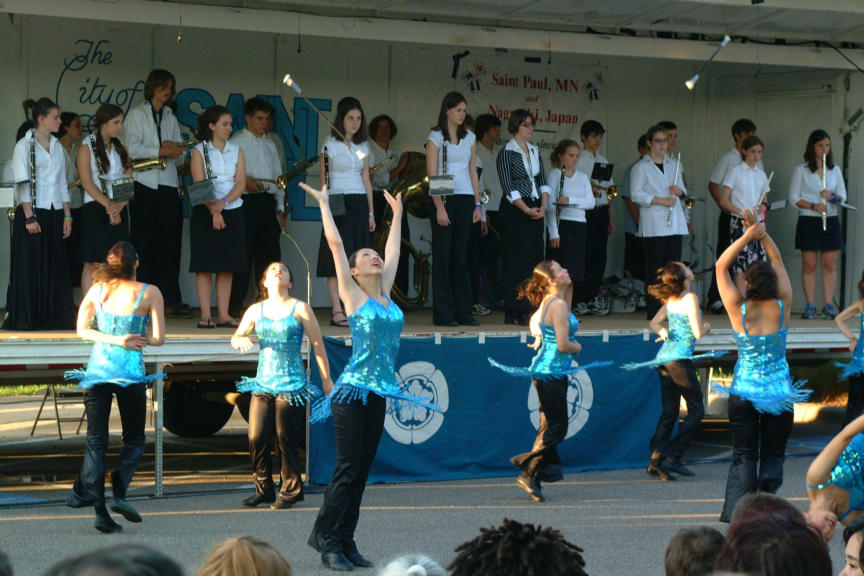 Champion baton twirlers from Ibaraki Japan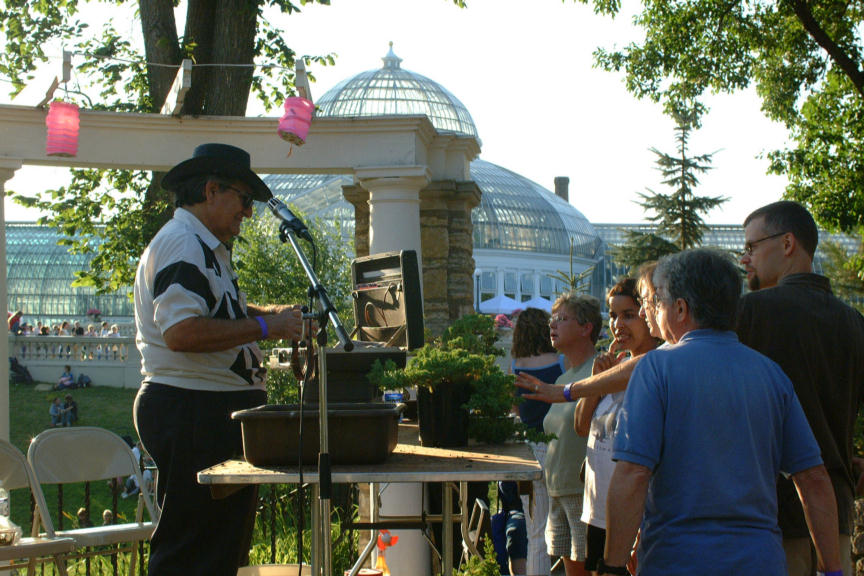 Bonsai trees
In additoin to the lantern lighting, dancing, and music, there were several booths offering food and cultural displays.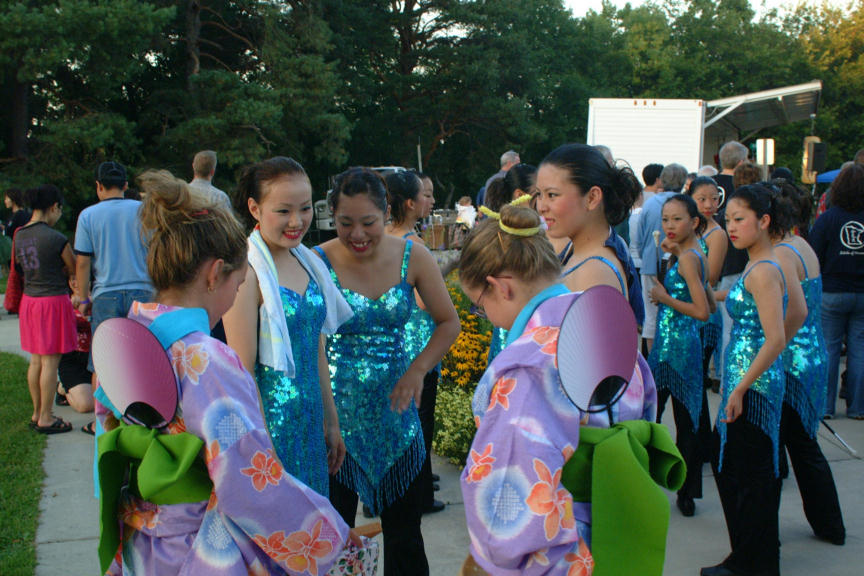 East meets West?
More pictures
Back to ongoing coverage
Paul's Photography home
Questions or comments?

E-Mail Paul