State Workers Rally to End Government Shutdown in Minnesota
Story and Photos by
Paul Udstrand
Members of several state employee labor unions rallied at the capital yesterday to demand an end to the budget impasse that has idled over 9,000 state employees. 400-600 members of MAPE and AFSCME responded to the call for a rally yesterday at 1:30 in the afternoon by filling the Capital rotunda. Members of the AFL-CIO (Teamsters) joined state employees in solidarity.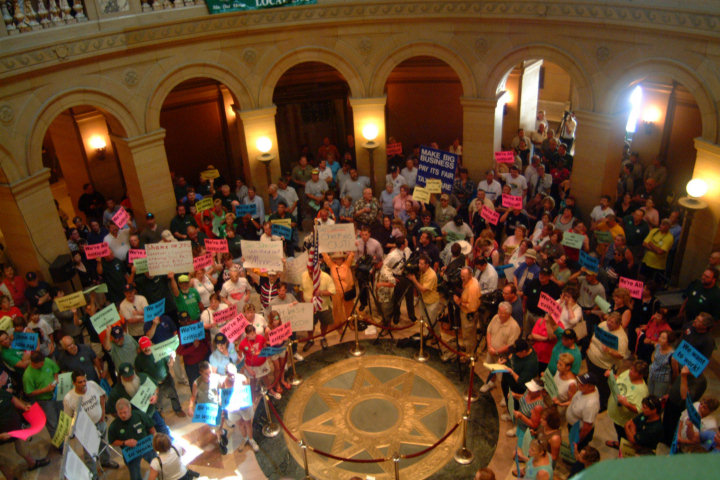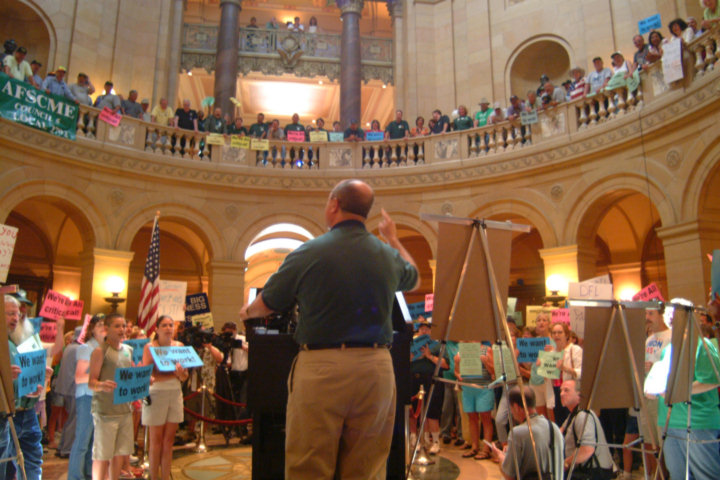 At several points during the rally the Capital Rotunda echoed with the chant "Lights on we want to work!" After several speeches by members of MAPE and AFSCME organized a petition to end the shut down and then delivered those petitions to government leaders. The Majority and Minority Leaders of the House and Senate as well as Governor Palwenty all received signed copies of the petition which called for an end to the shutdown or the passage of the "Lights On" legislation to get state workers back on the job at full strength. None of the leaders came out to talk to the petitioners although Governor Palwenty sent his chief of staff, Dan McElroy out to assure workers that the governor is committed to getting them back on the job. At each office two or three select union members actually entered the offices and presented government leaders with the petition while supporters waited outside. After a short meeting with Dean Johnson (Democratic Leader of the Senate from Wilmar), union representatives reported that the Senate Leader had gotten rather emotional and offered his apologies for the impasse. Johnson promised to do his best to end the crises. The Republican House Majority Leader Steve Sviggum was on his lunch break when workers delivered the petition to his office.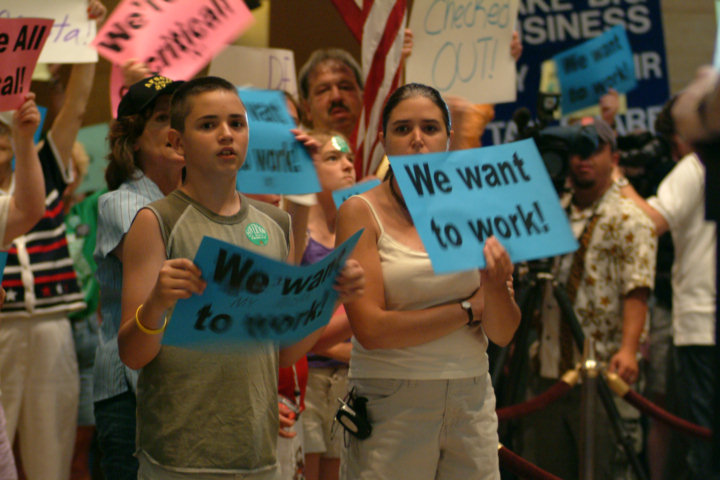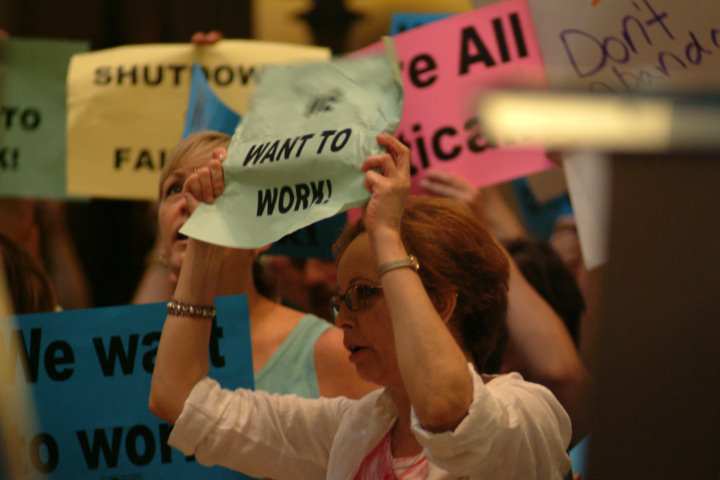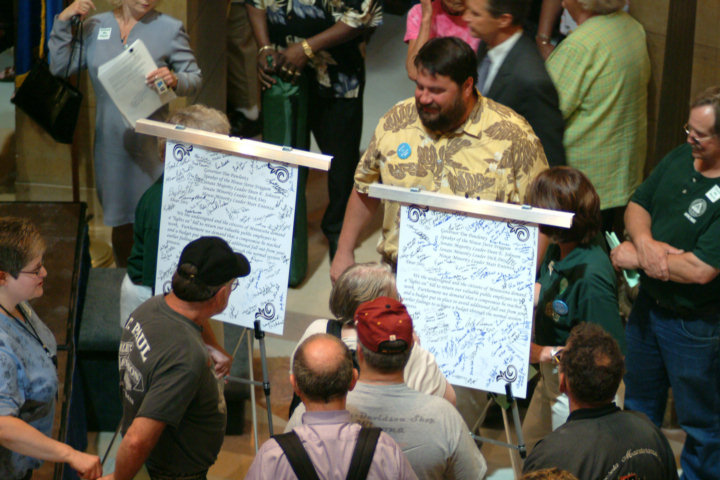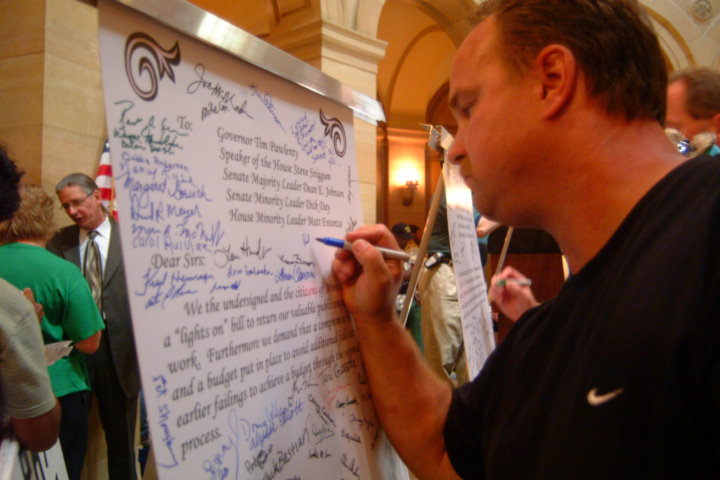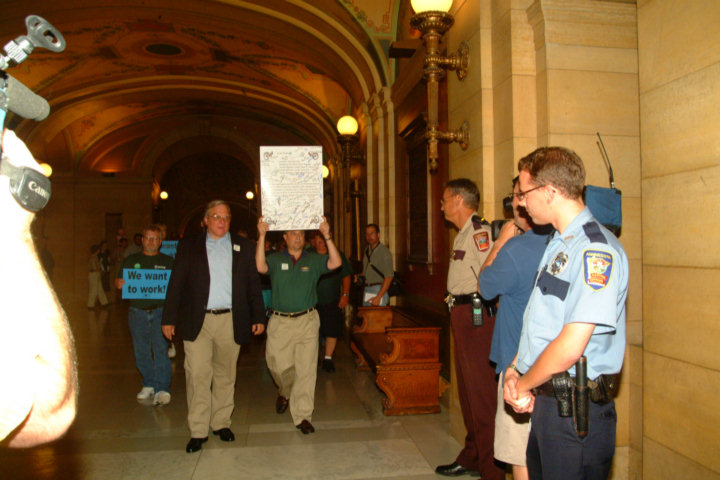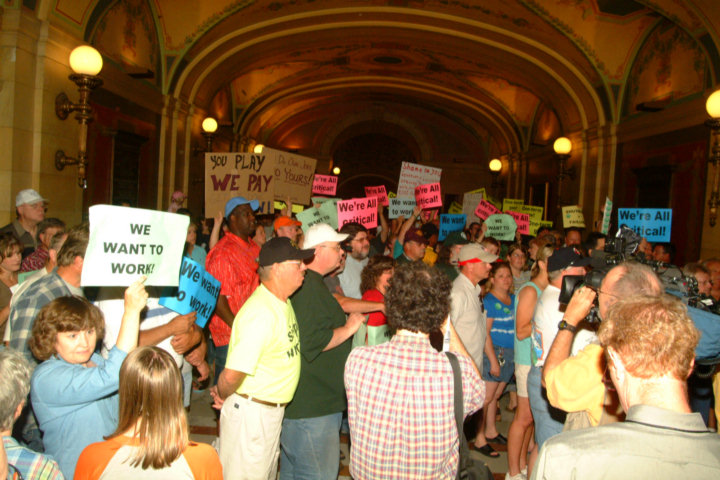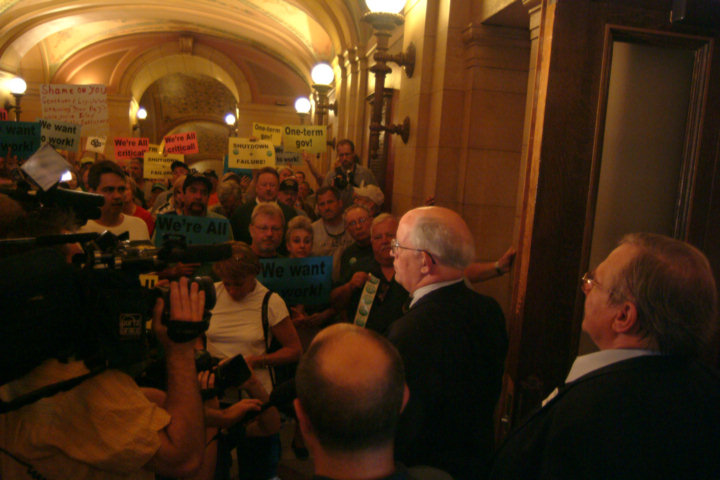 Dan McElroy addresses workers on behalf of Governor Palwenty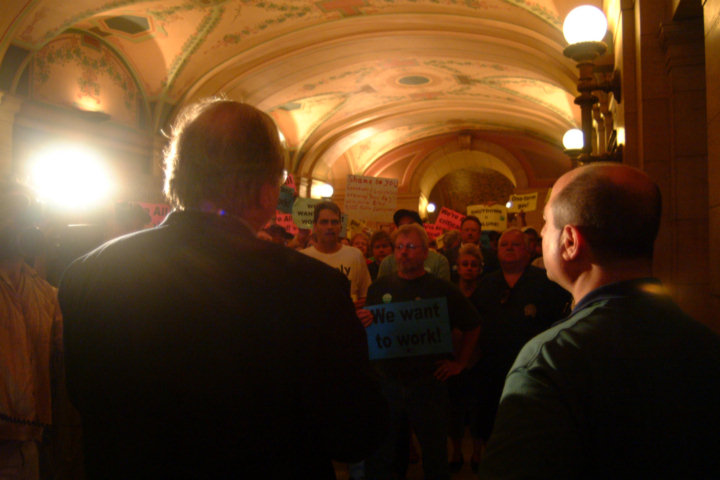 Some individual DFLers met with workers during the rally. Tony Sertich (DFL- Chisolm) and Ruth Johnson ( DFL- St. Peter) made a point of being available to show their support for the workers demands.
The Democratically controlled Senate has already passed several "Lights On" bills but the measure stalls in the Republican controlled House. It's not clear whether Gov. Palwenty would sign such a bill if it were to reach his desk in any event.
Every day that goes by thousands of state employees are forced to use vacation pay in order to continue collecting checks during the shutdown. Thousands will exhaust their vacation time by the 14th of July, and hundreds have already exhausted their vacation pay.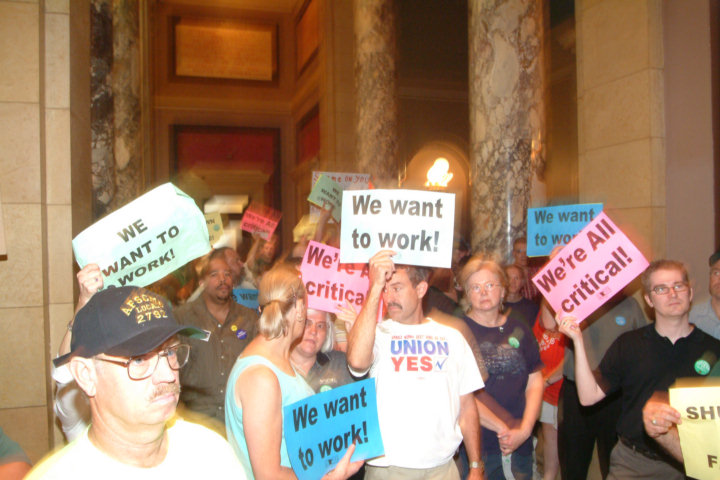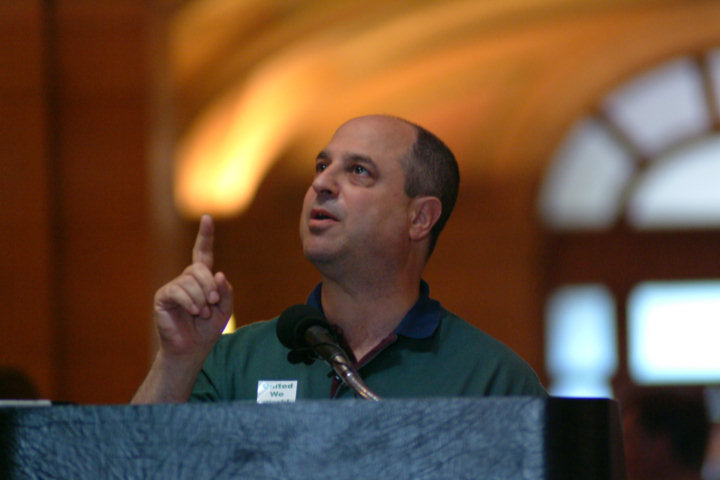 Eliot Seide, Executive Director of AFSCME Council 5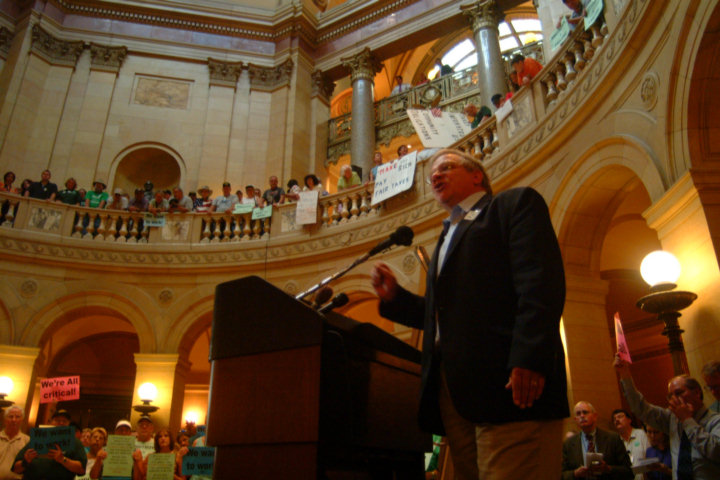 Jim Monroe, Director of The MN Association of Public Employees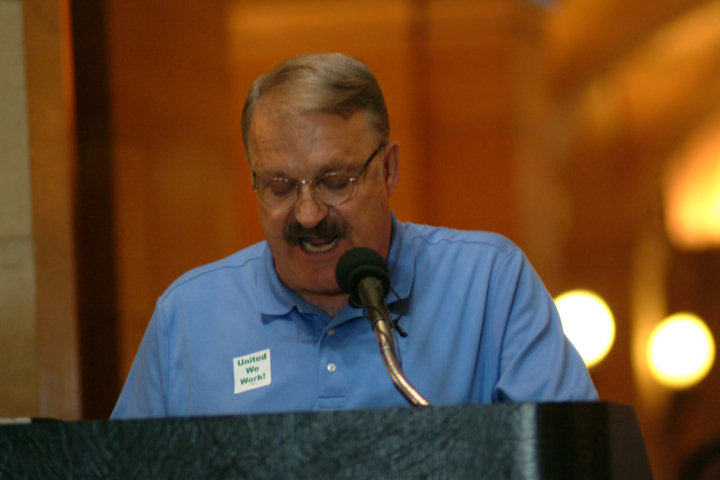 Ray Waldron, President of the AFL-CIO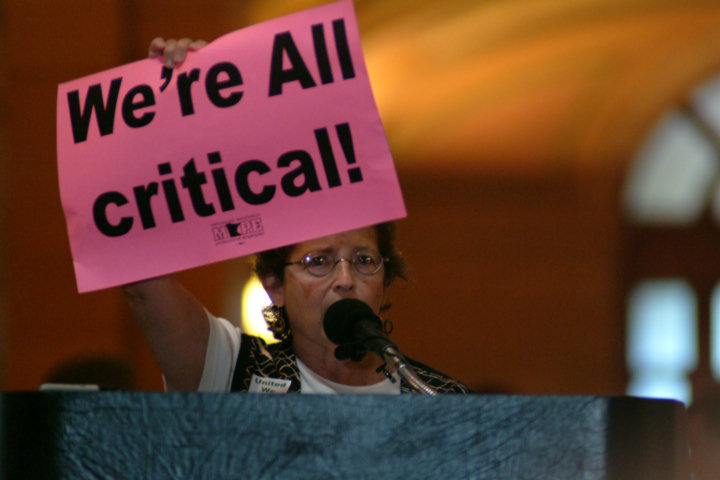 Marcia Avner, Policy Director for the Minnesota Council of Nonprofits